CHIHUAHUA PICTURE GALLERY
These are my Chi Pics enjoy the pictures and sound bytes.

These are cute little canines and they have a huge personality with lots of love to give.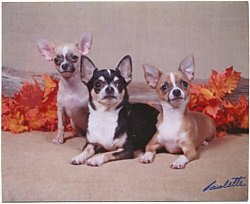 LOS TRES MUSKETEROS

JUANITO, SANCHO Y PABLO.......
COOL FACTS!

WE ARE LOS TRES AMIGOS AND WE COME FROM MEXICO. CHIHUAHUA'S COME WAY BACK FROM THE 1400'S.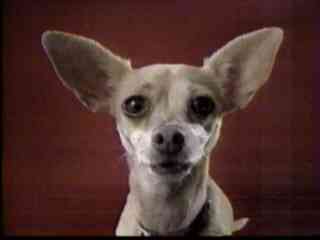 MOST FAMOUS CHIHUAHUA!

THE TACO BELL DOG HAS MADE CHIHUAHUA'S VERY POPULAR DOGS.
CHIHUAHUA'S RULE!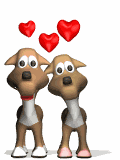 LOVING PUPS!
AND THEY CALLED IT PUPPY LOVE.....